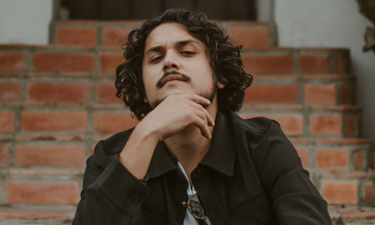 Welcome to the era of Dateless!
LA based DJ & producer Dateless is making a name for himself, with his tracks receiving global tastemaker support and signed to labels including Jamie Jones' Hot Creations & HOTTRAX, Solid Grooves, Viva Music, Dirtybird & Toolroom.
Nothing less than a rhythm junkie, Dateless' productions most notably feature groovy Latin percussion sections accompanied by irresistibly funky basslines. With an ability to hear extremely precise rhythm, Dateless separates himself from countless artists through the imperfect grooves he creates using techniques such as live recordings and manually controlling each element in his records by the millisecond. These subtle imperfections do not go unnoticed by devout fans and artists alike. On stage, he has an infectious energy that exudes passion and flair. The goal is timeless dance music.
Gig highlights so far include EDC Las Vegas 2018, EDC Mexico 2019 and other Insomniac festivals, Holy Ship, Dirtybird Campouts and Dirtybird BBQs. His second tour of Australia in early 2020 brought some of his vibe to their best known venues.
His single 'Ever Work' on Insomniac Records became a top seller on Beatport. 'Cuando Mueves' has almost hit 2.3 million Spotify streams without any promotion.
Recent releases include 'Bee / Line In The Dirt' on Hot Creations, played twice on Pete Tong's BBC Radio 1 show, 'Utopia 303 EP' on Michael Bibi's Solid Grooves label, 'What You've Been Told EP' alongside two other EPs on Steve Lawler's Viva Music and 'The Trigger' on Circus. He also lent his vocal skills to Steve Lawler's recent single 'Jus Sayin (Ecstasy) on Viva Music.
Dateless' next step on the journey is the launch of his own label imprint 'Thanks For Sending' this Autumn, adding his latin roots into the mix with a new sound for the new era. He will also begin a series of branded events 'Thanks For Coming' globally.
Keep an eye and ear on this space because Dateless music is destined to echo in eternity.