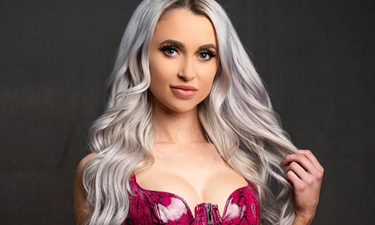 Carissa began her journey into the EDM world as a super fan. Her enthusiasm at the railing of major festivals gained her notoriety as one of the most well-known festival-goers. Her frequent appearances on the livestreams and after movies earned her the name 'Stream Queen' amongst her 70k social media fans and thousands of festival attendees who recognize her face in the crowd.
Stream Queen started her journey as an artist in 2020 while she was working as a kindergarten teacher. She played her first show in April 2021. After immediately receiving overwhelmingly positive feedback on her first performance, she resigned from her career as a teacher to pursue music full time. As she transitioned from fandom to stardom, her obsession with music only strengthened.
She is quickly gaining notoriety for her unique way of combining techno, melodic house, progressive house and mainstage hits into hard-hitting, bass-heavy, unforgettable sets. Her fans lose their minds at her dirty and energetic sets, and are always left wanting more.
The goal of every Stream Queen performance is to create new core memories for her fans through the music, the experience, the energy, and her passionate stage presence.