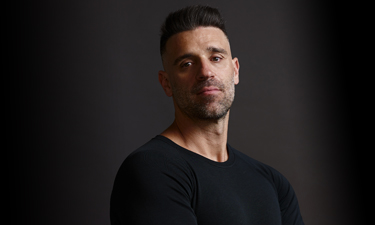 Hailing from the sunny south of Spain, a historic cradle of vanguard artists, German Brigante native of Malaga makes his way on the basis of talent and effort. These two qualities are linked directly to the results of what we hear if we attend carefully what German offers us. To this maxims, we must add a musical culture linked to 80-90's pop and hip-hop that from an early age have influenced German.
Talking in terms of talent German Brigante has achieved a distinctive and unmistakable sound easily recognizable, capable of making him stand out. We also want to emphasize effort, a quality that together with the innate talent that this artist has, becomes the sum that gives rise to the authenticity tangible in every of Brigante's beats.
These qualities polished in long studio journeys, plus the love that artist professes to the electro and break-beat sounds in the likes of Prodigy, are the ingredients that have helped to configure the sound palette of this producer. That is why top labels such as Dirtybird, Exploited, or Diynamic have released the works of German Brigante. All of these tracks, composed with the myriad of details placed at the right time at the ideal moment, received the support of artists such as Solomun or Dixon.
Moving forward with the productions that have marked the discography of this artist, we must highlight the icing in the cake, his album Bipolar. Released on Get Physical Music, this work is an exercise in maturity through the 10 songs that complete the LP.
At this point in his career, German has reached total freedom in terms of creation. The main result of this is his own record label, Manitox. A place conceived since its inception as the ideal platform, where not only is it shown in the most personal way possible, with productions such as 'Marimba'. This is also the place where he is giving the opportunity for newcomers to show their skills. Artists, in addition to already established names, that we will surely hear about them in the future.
We can not overlook his figure behind the decks because we are in front of a DJ that has already visited five continents. From the USA to Australia, with stops in South Africa, in each of these performances, he has made his unique style clear and his connection with the crowd pure.