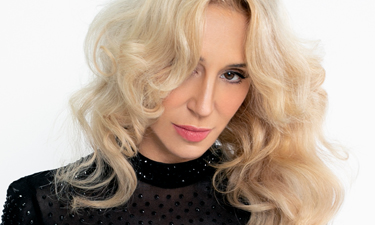 Determined, relentless, and uncompromising in the pursuit of excellence. These are ideals that might characterize an artist formed under the high-pressure environment of New York, the greatest city in the world, and they aptly define JES. Her career path so far has been nothing less than astonishing.
This chart-topping, award-winning New Yorker has packed four solo albums, two Billboard #1 singles, international touring, and countless landmark songs into a constantly evolving career. Since her legendary release with Motorcycle, "As The Rush Comes" that expanded the boundaries of electronic music, JES has propelled an unending stream of solo hit songs and collaborations. JES has collected awards and nominations from the prestigious International Dance Music Awards (Miami), the International Songwriting Competition (Nashville), and received 3 Grammy nominations, most recently for her song "Hold On" in 2015. Her tours have touched the shores of 6 continents with landmark shows at international events such as the Beijing Summer Olympics, all while her songs have topped the Billboard Most Played Songs of the Decade chart.
2022 has proved to be another landmark year for dance music's most irrepressible talent. JES hit the top spot on the Beatport Trance Chart again with her Will Atkinson collab, "Long Way Home", resulting in one of the longest-running #1 singles of the year. Her recent single with Aly & Fila, "Sunrise", was remixed by Dutch dance legends RANK1 and included for the second year running on the annual who's who of dance compilation, Armin Van Buuren's "A State of Trance 2022".
MEMENTO, a new double album, dropped in November, reaching top spots on dance and trance charts in the USA, UAE, Taiwan, Mexico, France, Poland, Norway, and many more.